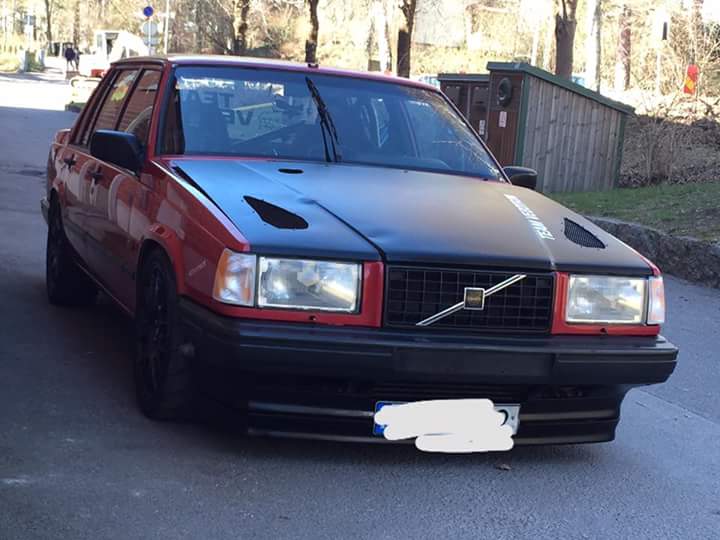 We all know that Scandinavia has one of the highest quality car cultures in Europe. And they possess great motorsport traditions at every level as well, it's not coincidental that Gatebil, which is probably the biggest party on this continent takes place there. It's a shame that many of us only can take part in this by staring in front of YouTube.
Even though I haven't seen the protagonist of today's post in real either, this time I got the opportunity to inquire about this lovely, old cube-Volvo right from its creator. Namely, there's 1 000 horsepower hiding under that matte black bonnet. Friendly greeting from the North.
Antonio (aka. Resistance) lives in Sweden. A genuine, authentic petrol-head and a mechanic in one person, and when I asked him, he happily agreed to show you his creature which maybe seems shy on the outside, but taking a closer look, and especially seeing it running on track makes you reconsider your anticipations. But why would anyone put that amount of time and effort to build a sleeper-style monster from a barn-found Volvo 740 GLT? I guess the proper question is why not? Show me a more astonishing sight than that moment when an old grandma car blows out supercars' noses.
Grab some good ingredients
Apparently, our Swedish friend couldn't have picked for better raw material than this 28-year-old Volvo, to spend the next one and a half year doing some engine bay-diving and testing, initially till 600 hp, then to 867 to finally reach the dream-threshold this year.And the key element to the four-figure performance is this: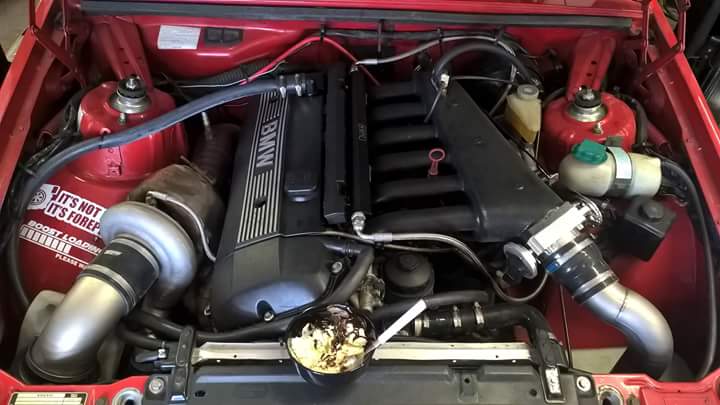 An M54B30 BMW engine,
and its accomplice is that giant snail on the left: a 3+ bar boosting BorgWarner turbocharger. The size is already pretty talkative from this view, but here is a proper pic for comparison: could swallow a 0,33l can of cola with one single sip.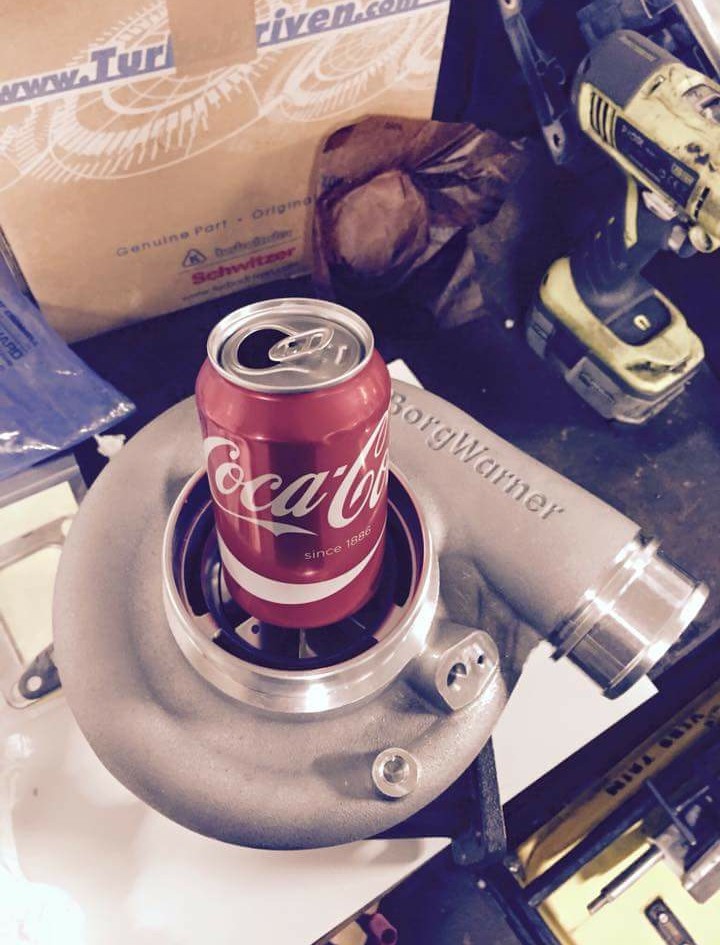 Even bigger diesel engines could envy this BorgWarner 369SXE.
But this 3-liter inline-six sips E85 through a Nuke Performance fuel rail to the Bosch 1600cc injectors, then transforms it to kinetic energy for the rear wheels through a 5-speed ZF gearbox, a Torsen diff and the reinforced driveshafts. Meanwhile a DIY 6-2 shape manifold feeds the turbine with exhaust gas, and sneezes out through an external 50 mm Turbobandit wastegate.
That amount of power wouldn't be ashamed even in Formula Drift, and more than that, the car doesn't weigh more than 950 kilos dry. Rounding the numbers, the power/weight ratio just equals with the weight/power ratio: 1:1.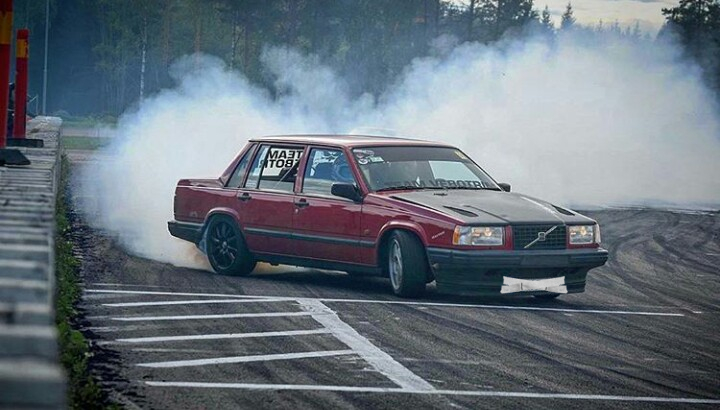 Used to live in a farm, but now strong as a power station, and she still has the original, innocent charm.
Keep it in shape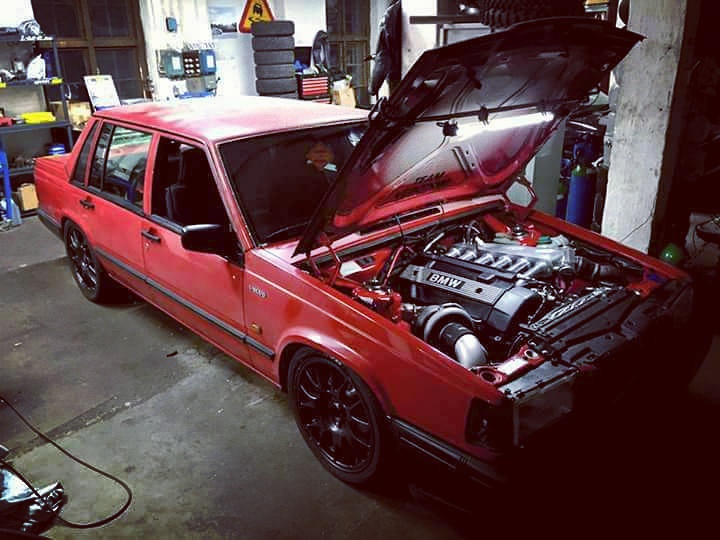 The Swedish steel copes with the stressing very well, though the 740 wasn't designed back it Göteborg to serve as a full time tyre-to-smoke transformer, so obviously the suspension and the braking system also needed some backup to be balanced with the power. Using a special adapter, two calipers can bite into the Volvo V70 brake discs each side, the adjustable ride height and the damper is provided by Tein coilovers, and there is an adjustable Panhard rod at the rear axle as well. More than that, a gentle wheelbase extension by 25 mm on the front and 30 on the rear makes this sleeper's stance way much cooler too.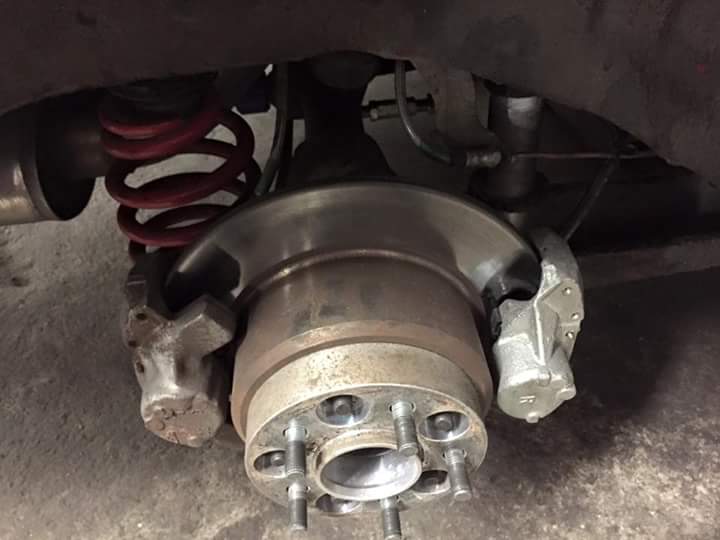 With the TXR Performance adapters, two calipers can be attached to the Volvo V70 disks.
On the other hand, the interior contains some racing features: the bolted roll-cage and the power switch-off are natural safety elements, the Sparco bucket seats, the Sparco steering wheel and the hydraulic handbrake's long lever are supposed to serve the driver who'd rather want to turn by using throttle. Maybe it's not the best looking interior ever, but who cares when you find everything you need to go sideways.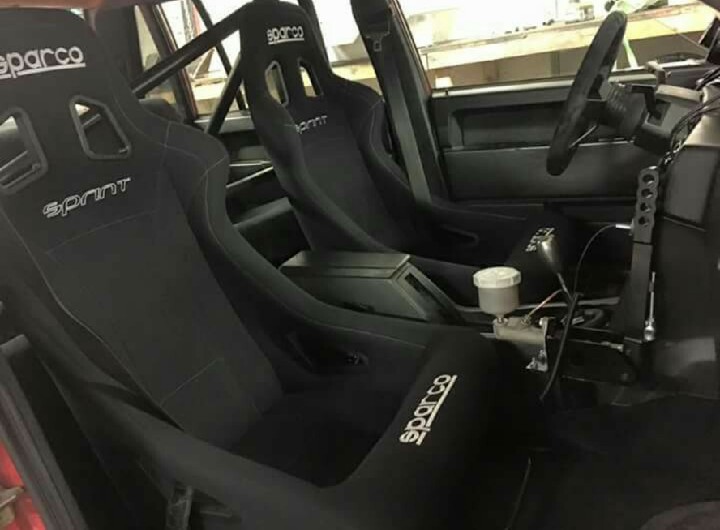 Sleeper on the outside, half racecar on the inside: Sparco Sprint buckets, roll­-cage and hydraulic handbrake. None of them harmonize with the look of the car, but all of them are indispensable on this level. Everybody calm down, the 3-point seatbelt is not a bug, just a design feature. There are proper 4-­point harnesses for action.
Though the car is obviously far from everyday-use, besides the wise usage the ARP top-lock bolts are getting loosened twice a year to have a giant setup-check and lubricants-change combined overhauling so Antonio can slap the M54's pedal to metal without worries and resistance till 7500 rpm. Every single concern counts, and the Volvo won't be ungrateful for that. In exchange, she happily roars into the dewy Swedish mornings through the 3,5" exhaust pipe.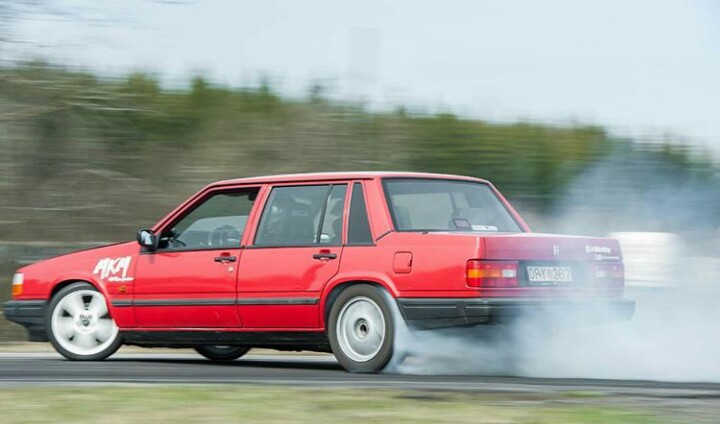 The moment, when Euro emission standards are negligible. Pollutes the environment with more noise and tyre-smoke than exhaust gas. And provides more fun, gotta tell...
Thanks to the long 3.15 final drive, the Volvo could reach 370 kph, but becomes fairly unstable beyond 340, she doesn't leave any space for mistakes. Sure it could be solved by adding some downforce, but being a sleeper, putting on spoilers is the last thing ever gonna happen, but anyway, 340 is not a top speed that this car should be ashamed of at all, seriously.
These kind of fun-cars usually never reach a "ready" status, since there is always something found which could use some more improvement, but I guess this power probably will be fair enough for Antonio in the future, though he is tempted to make it twin-turboed. The next task has been already given actually, and that'll be the turbo-lag's smoothing, 'cause the sudden initial penalty-kick at 3500 rpm is not really healthy for the neck whatsoever.
Enjoy it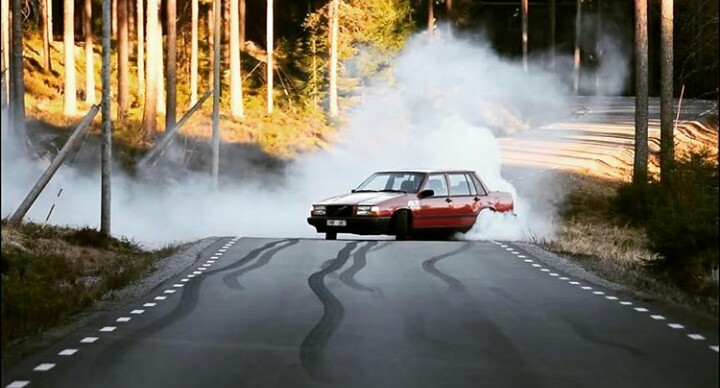 During the last one and a half year and God knows how many set of tyres, Antonio and the Volvo have become a very accustomed duo, but he really likes to share his joy with the car and his passion towards drifting with others: they are returning visitors not just on track-days, but they make shows on other events together as well. He even lets you in to his right to experience the power of the car as close as possible – I mean, if you dare to.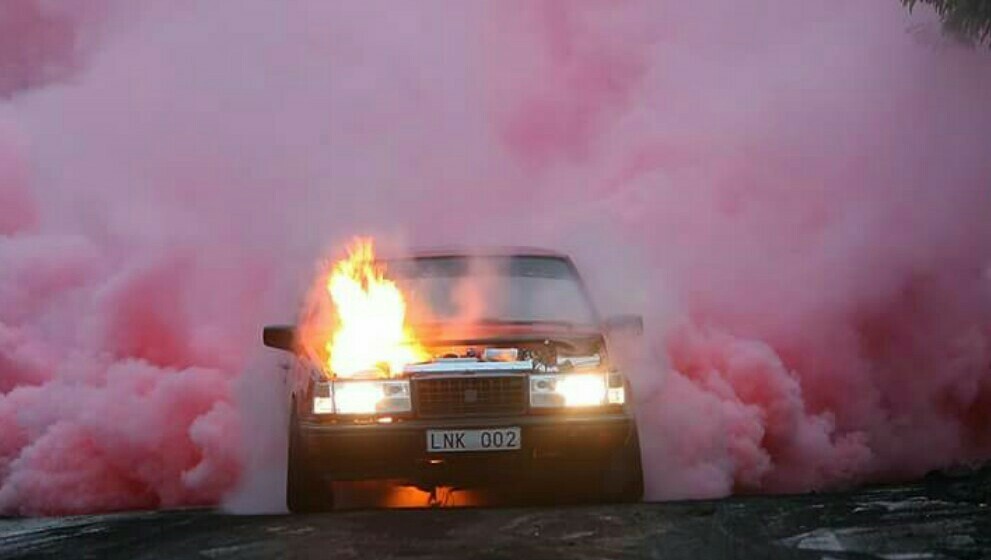 Though it's not a shiny show-car, but freaking quick, very powerful and reliable at once. A functional, cozy and noisy, tough-as-hell machinery, which completely fulfills the purpose it was built. Appreciation is very well deserved for both of them, by everyone. And as Antonio told me, he had already collected a praise instead of a ticket by the local cops too.
Antonio dedicates this post to Leea Cano Aragón, saying thank you for the inspiration she gave him for this project. According to him, this car wouldn't even exist without her. Knowing this, no wonder the Volvo also got the name Leea from his owner, after his muse.
And greets you too with the following message, which actually could be the lyrics of the Swedish car culture's national anthem:
"Enjoy the car community with brotherhood and respect to each other, to have all of us' freedom to express our passion and our dreams, in our cars. After all, style is a choice."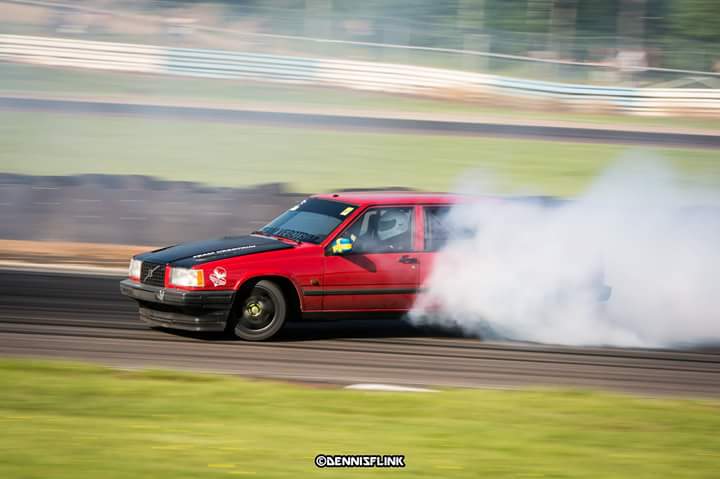 Anyway, the Volvo shares the Resistance-garage with a nice JDM, which actually would worth another post. And maybe will. Untill that happens, follow him on Instagram.
Do a powerslide to Facebook!