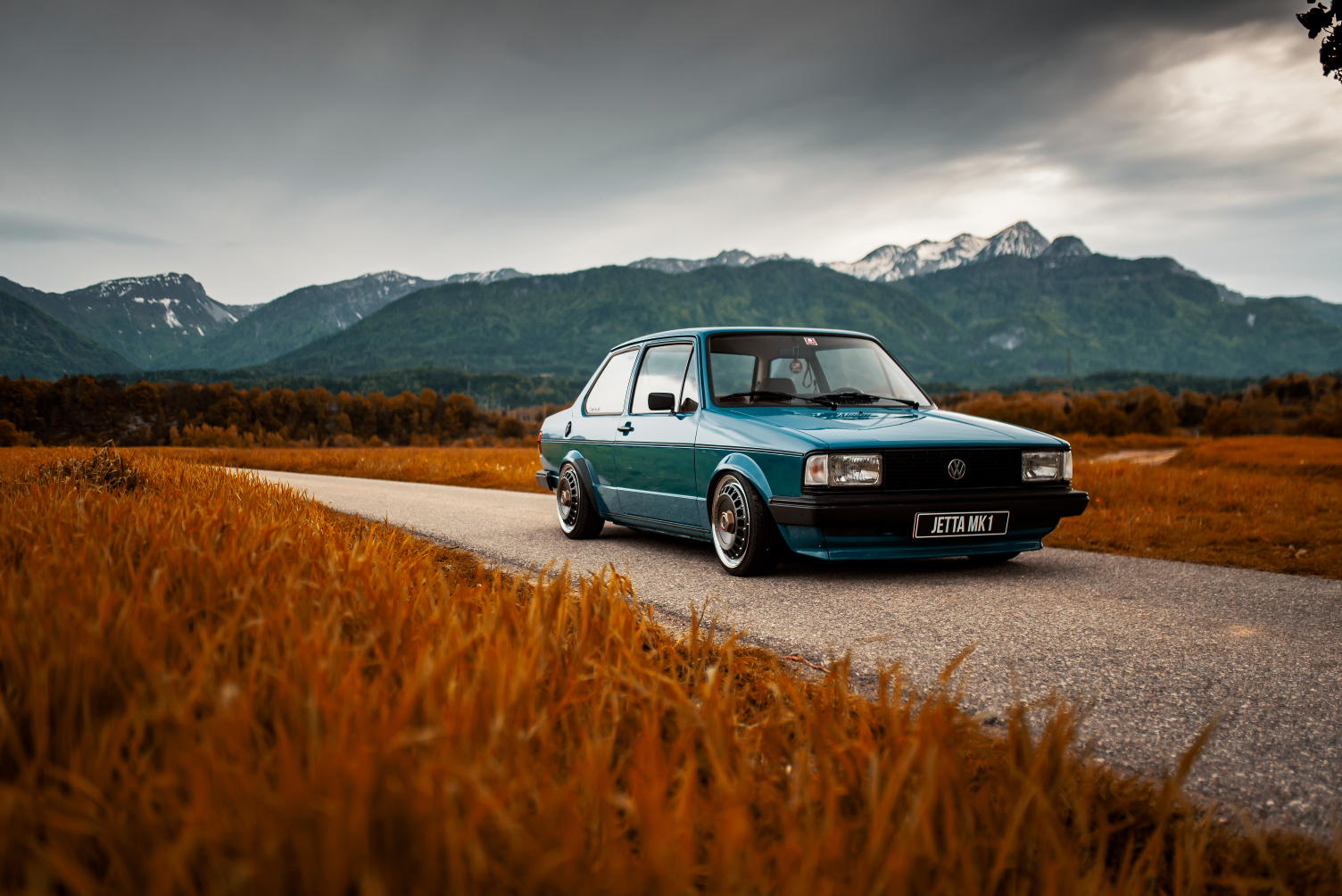 Classic cult car modding basically has solid limits. It's a fairly hard challenge to build a car that is unique while it keeps its classic cult-charm, plus it is able to reflect the owners personality at once. Fortunately it's still can be done with a good taste. Emil Lydersen's immaculate Mk1 Volkswagen Jetta is a proper example for that.
The 28-year-old mechanic from Munkebo, Denmark is a continous, experienced Mk1 lover for nearly a decade; all of his summer cruising project cars came from Wolfsburg. He already had three Golf Mk1s before switching team by obtaining this classic two-door Jetta that later underwent some stylish personalization to spend its pensioner days as a stable event attendee and a successful like and trophy collector.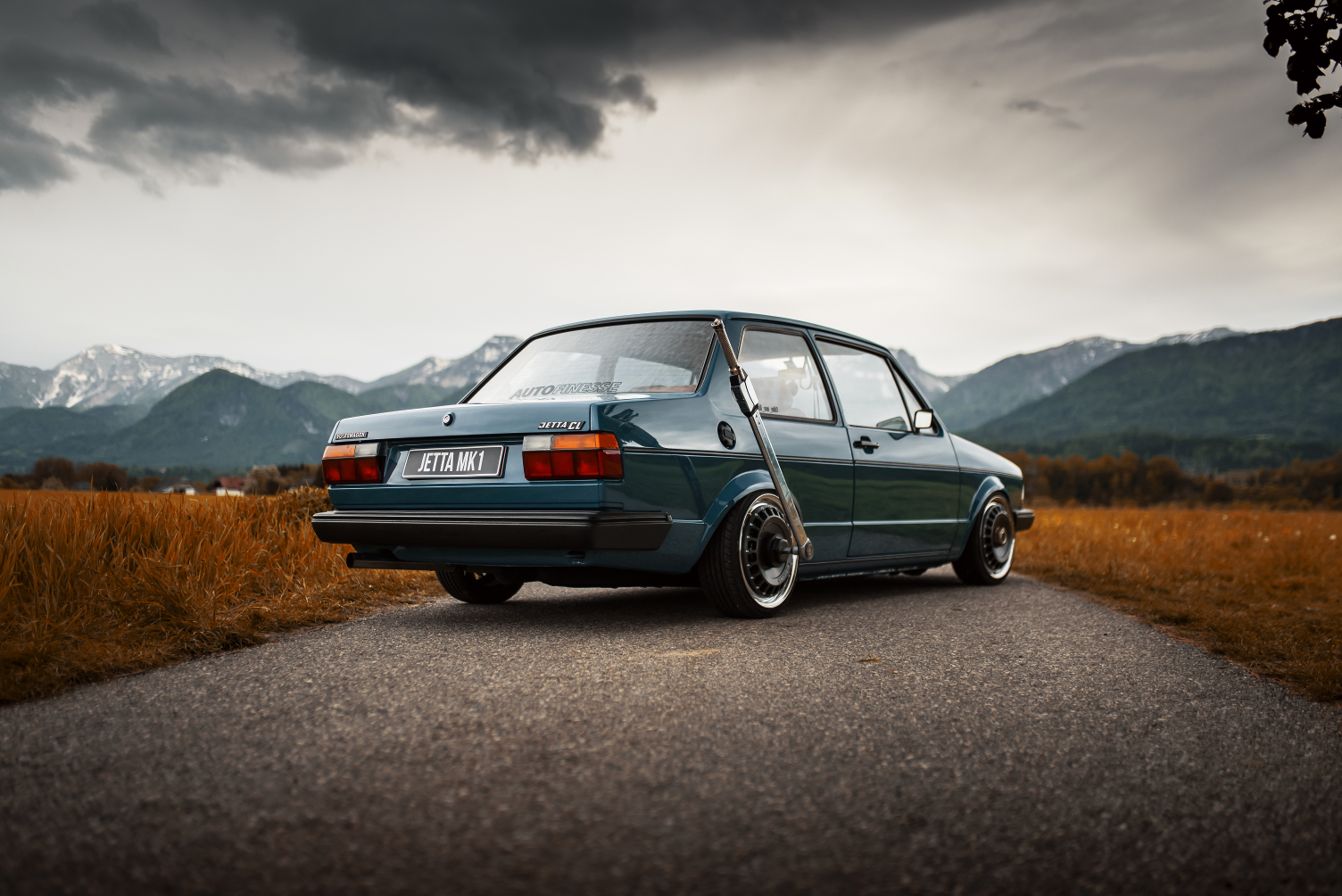 Emil did his homework with the car to get this amount of appreciation, but fortunately he didn't need to start from zero. The 1983 Jetta was living in the caring hands of Danish car group Blanz Society when Emil took his bid on that in 2016. The legendary three-boxed Giugiaro design speaks for itself, still a good rim-pick and some low-key lowering can make this composition even more tempting. This is what Emil chose and didn't hold himself back, so there are a set of absolutely mad 16" Ronal Racing Centerlock wheels operating as boots, and it was a really good pick both in size and style, though there's also a set of 17" BBS E52s lying in his garage. The low stance wasn't taken half-hearted either with some lowered springs, the Jetta is dropped/lifted by an airride system from Air Lift.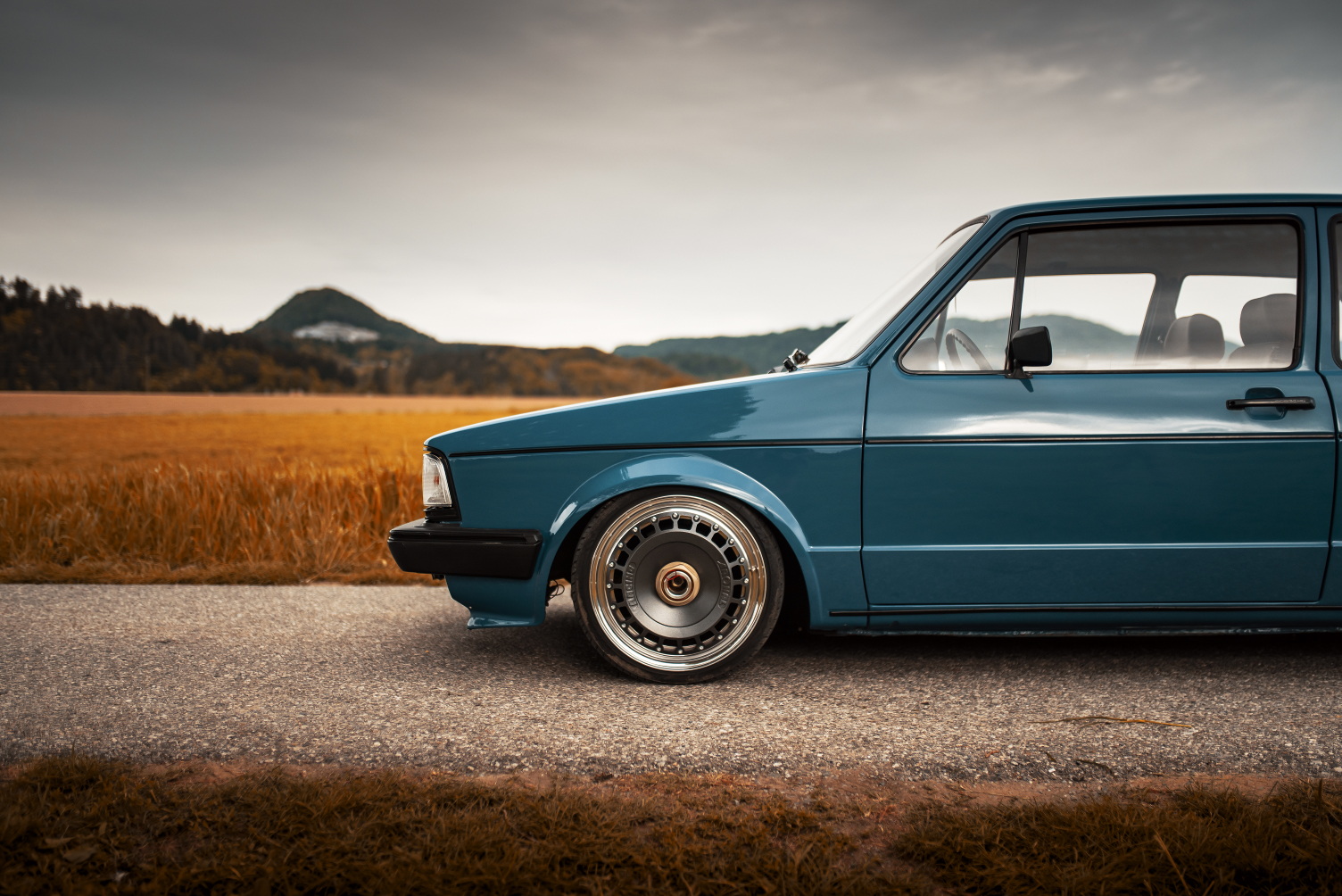 The 1.5-liter engine got a crossflow head, a 292 camshaft and a pair of Weber carbs on the intake side. However the real eyecatch is the car's interior. After it got a 3-spoke BBS steering wheel and the front seats got switched to a pair of Mk3 GTI Recaros, it completely changed color and using Emil's words, got covered "with some of the best leather you can buy". We have to admit, it was a perfect choice. The sand/brown interior harmonizes insanely well with the car's Regata blue color.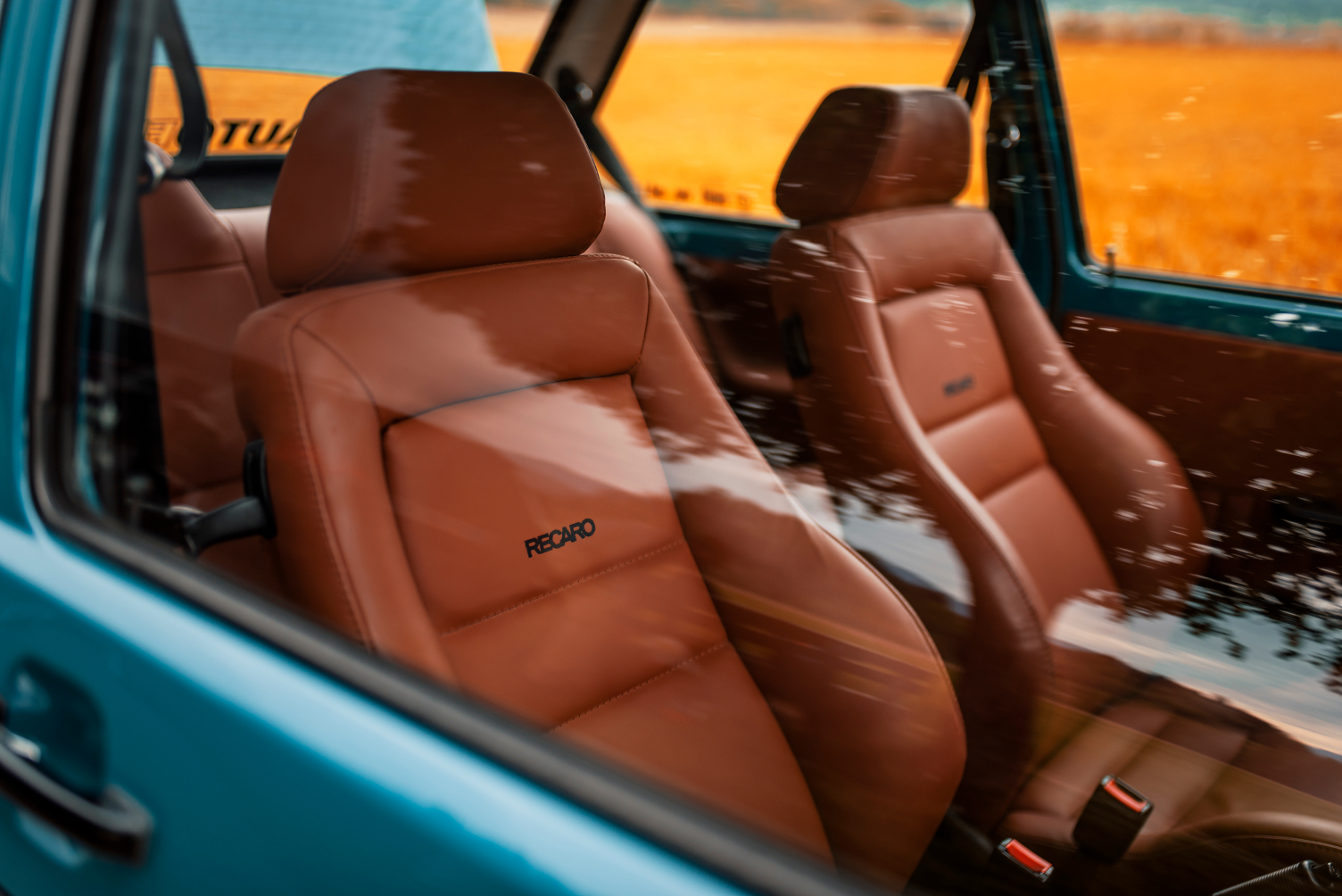 And apparently it's not just Emil who likes this pairing. Emil and the Jetta have been through a number of events together not only in Denmark, but all over Europe. Naturally, the famous and even so almost mandatorial VW event, the Wörthersee got checkmarked as well in 2018. And it occurs regularly that the Jetta comes home from these events with a prize. The Jetta have pocketed multiple contest prizes in Denmark, they also won on the MIVW Event in the Netherlands and finished in the Top 50 on the XS Carnight in Berlin. Though eventually he didn't win anything there, but Emil is still damn proud of this achievement. No wonder: the Jetta managed to jump into the Top 50 hat from a worldwide range.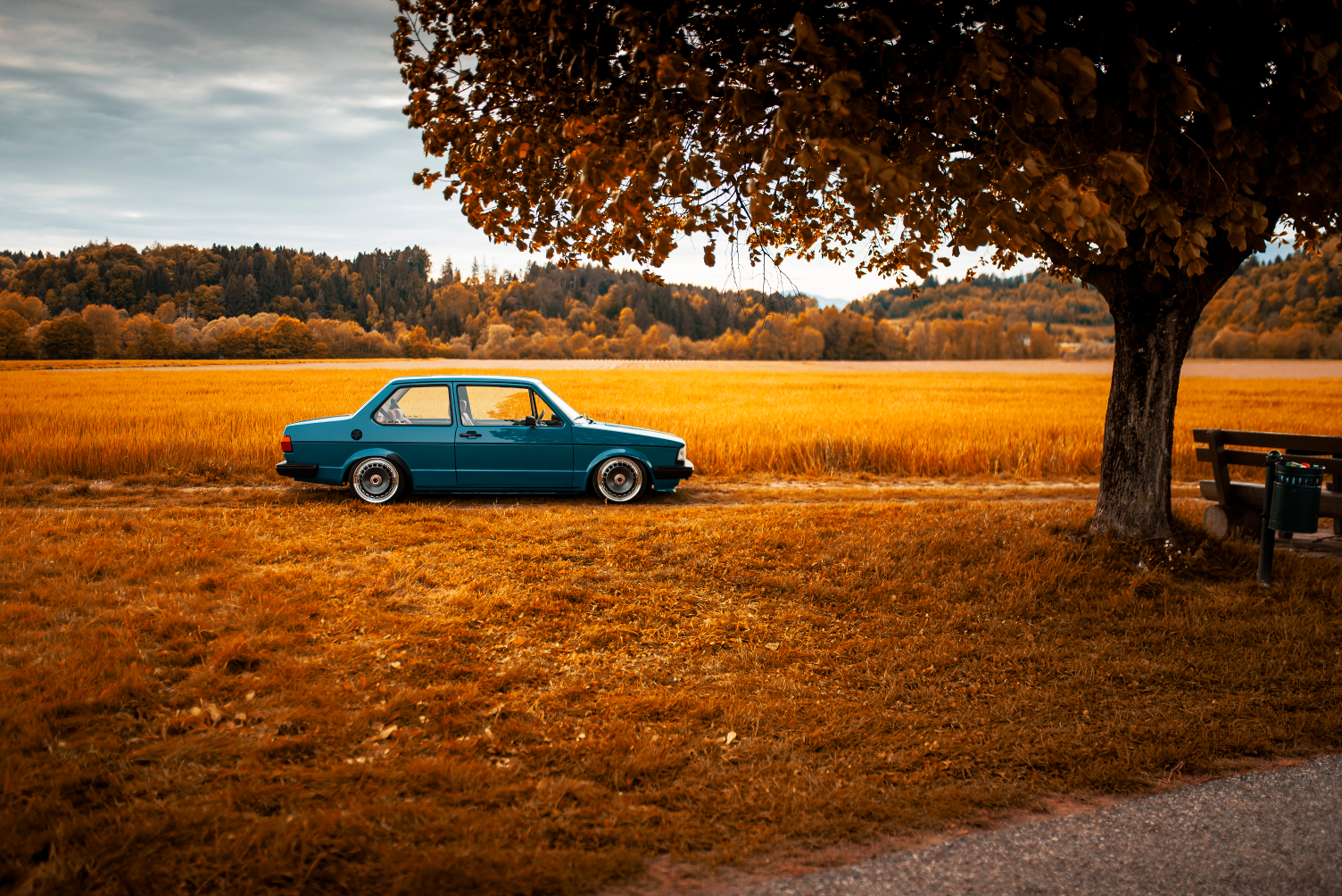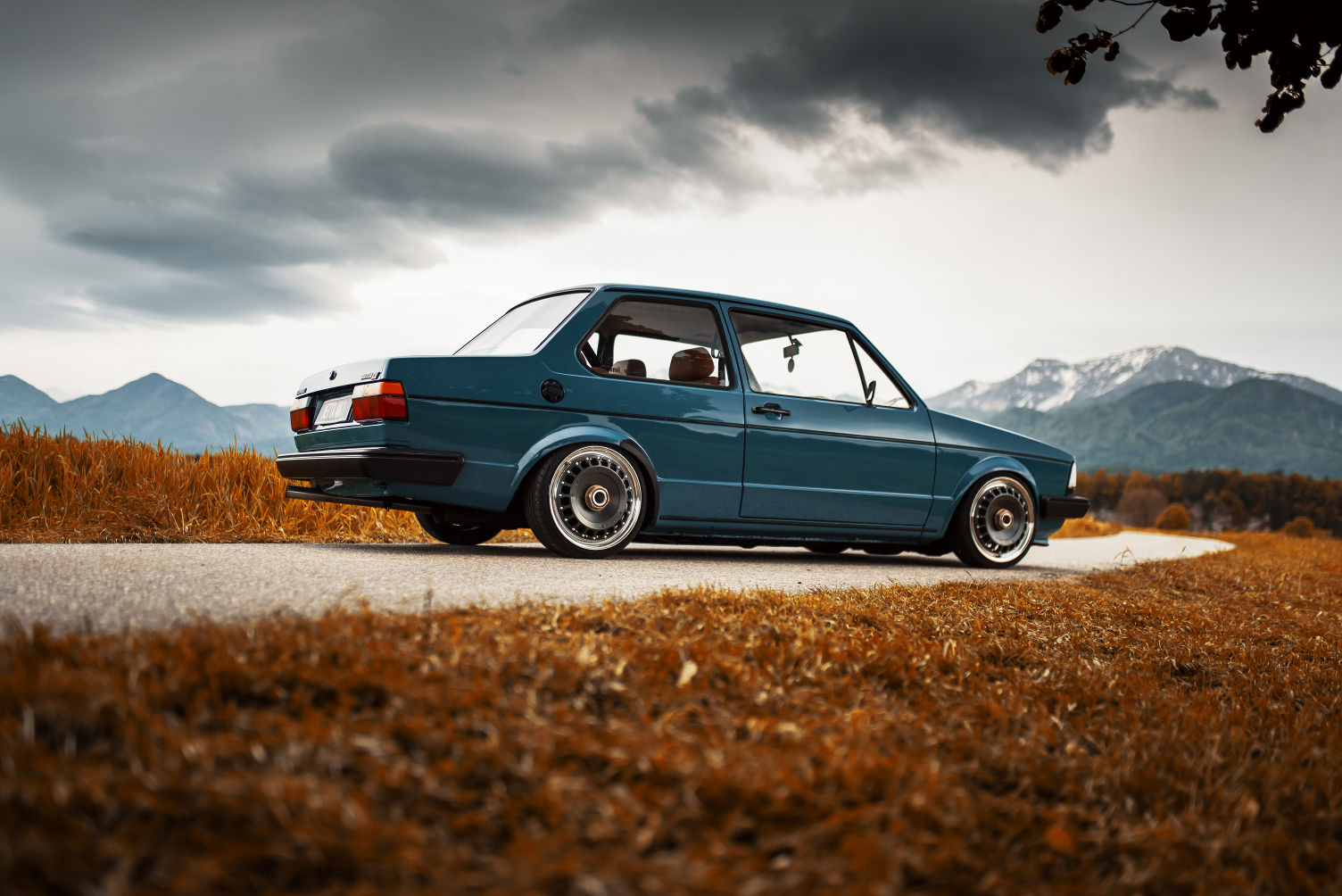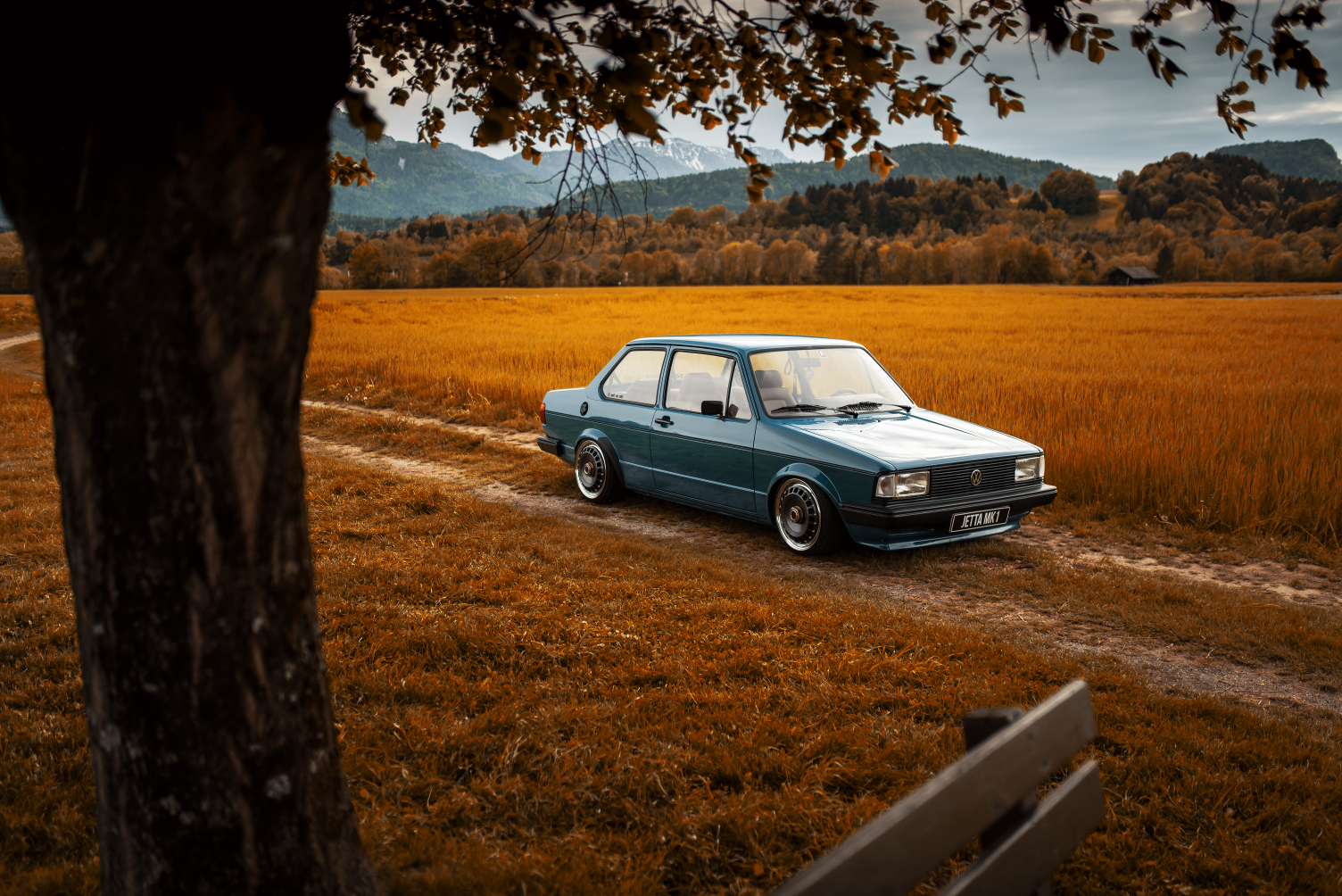 Emil and his Jetta have collected 13 throphies overall so far, 12 of them harvested only in 2018. That's a quite good start for this year's season which is just about to really kick in. Regarding to this, Emil would like to thank his father for all the help given for his project. Wishing them much success and much more trophies in the future!
Photos by Mike Crawat Photography
Follow Emil on Instagram
A bejegyzé-s megtekintése az Instagramon
Detailed Specs // Volkswagen Jetta Mk1 Coupé (1983)
Owner // Emil Lydersen
Home // Munkebo, Denmark
Engine // 1.5-liter; xflow head; 292 camshaft; Weber carburetors (40 mm)
Suspension, Rims // Air Lift airride with 3p management; Ronal Racing centerlock 6,5x16" / BBS E52 7x17" rims
Interior // BBS 3-spoke steering wheel, Recaro Mk3 GTi front seats, fully leathered interior
Pull over to Facebook!